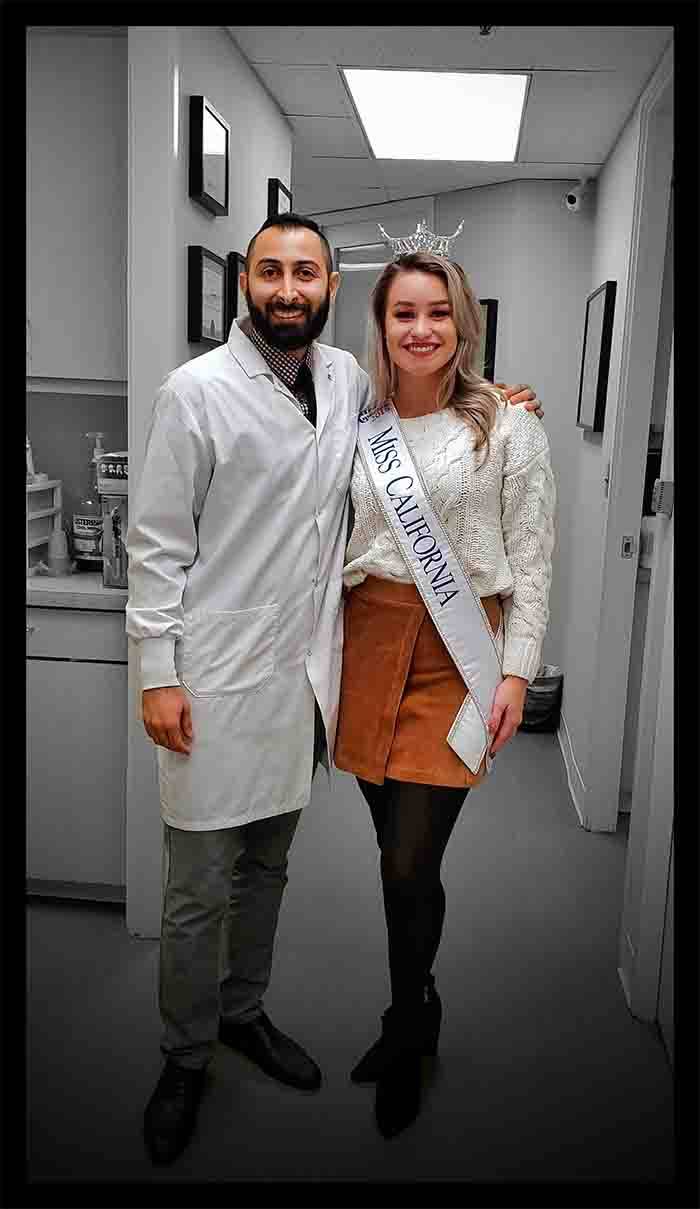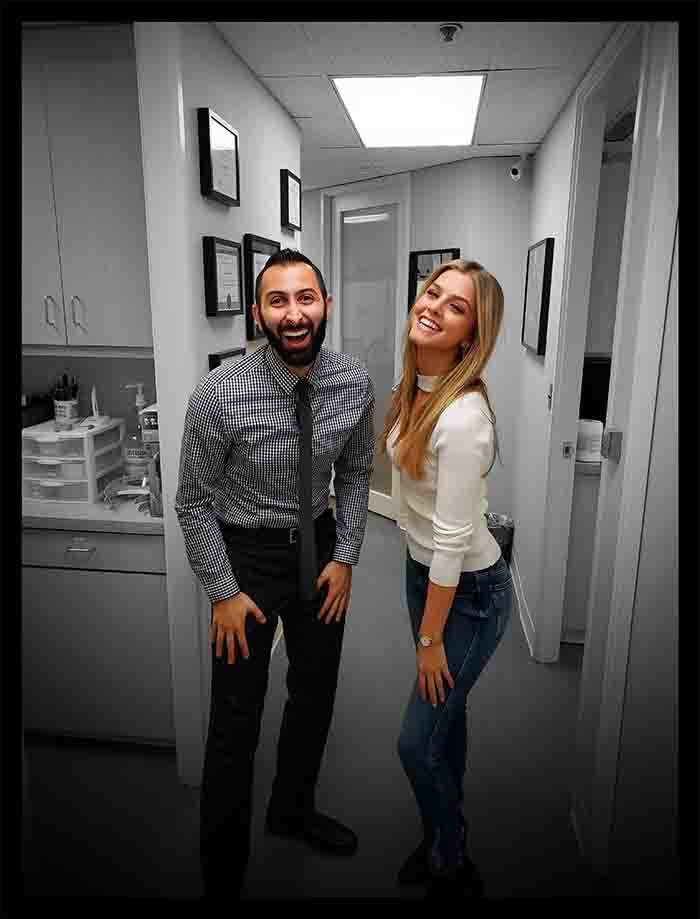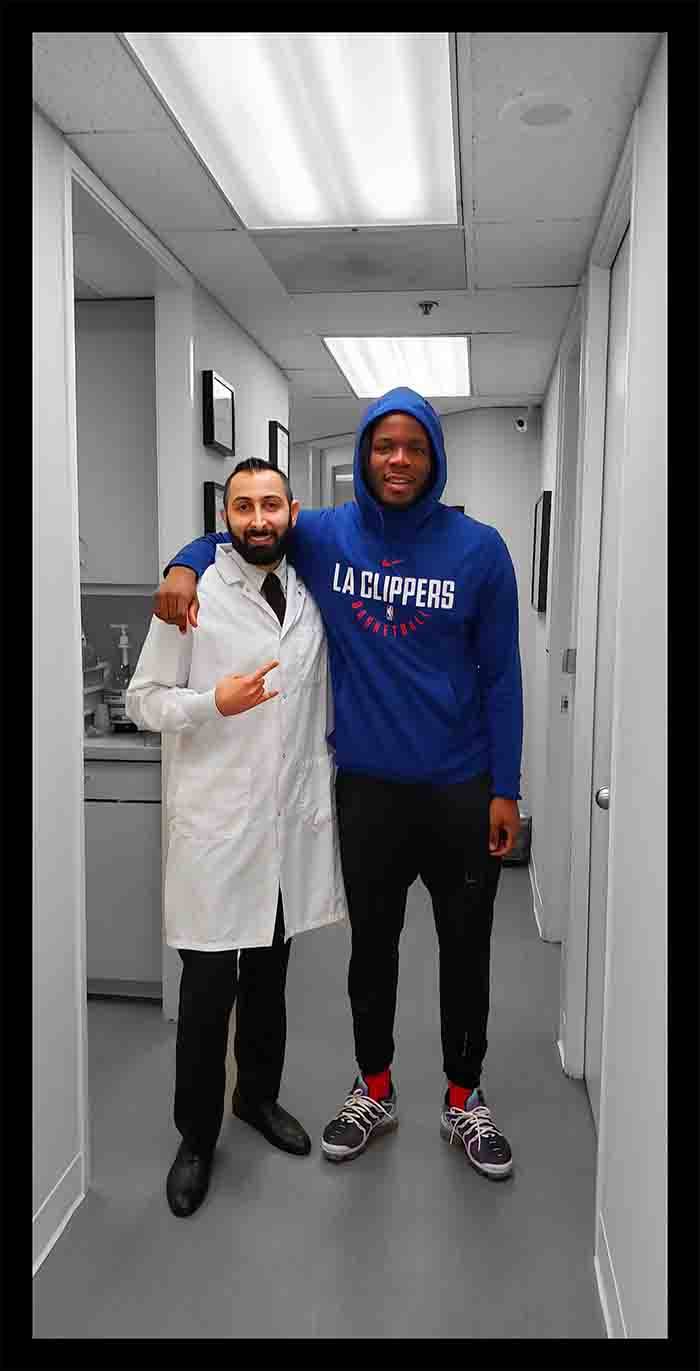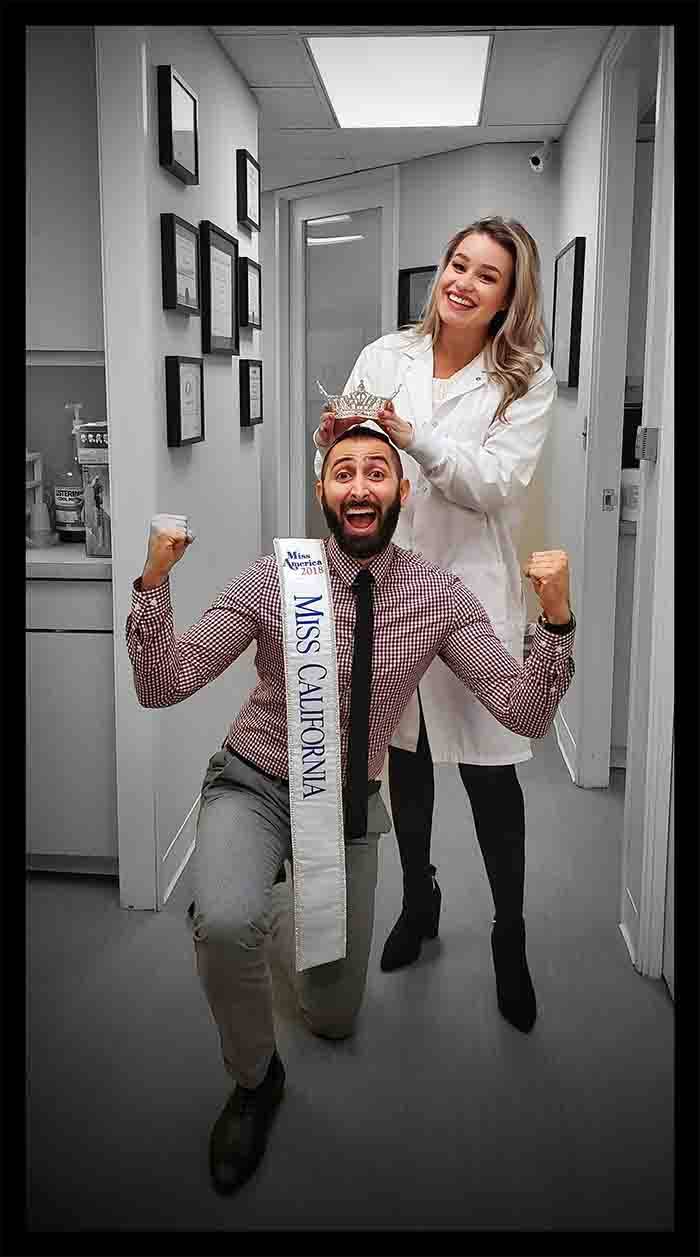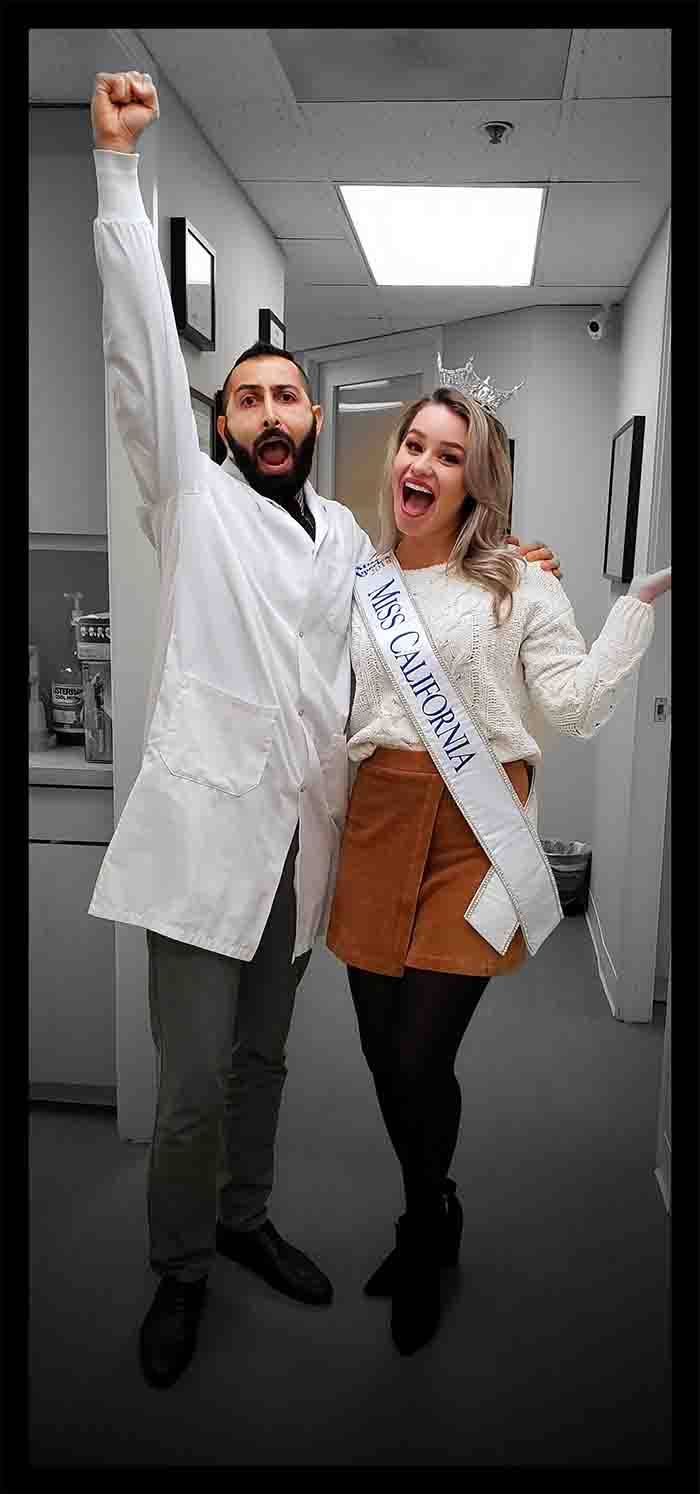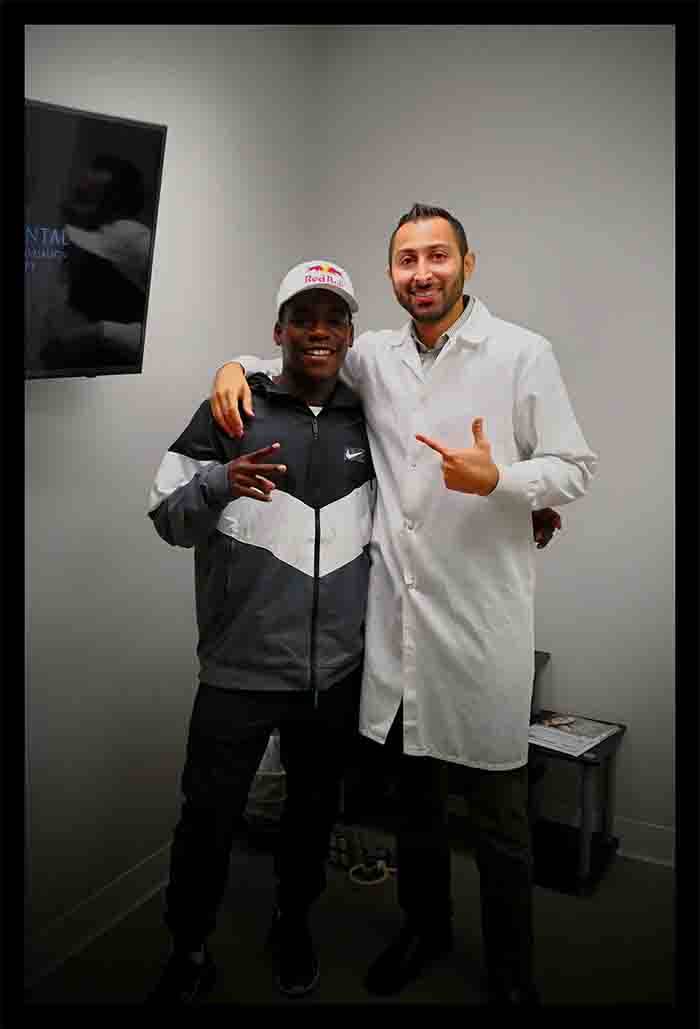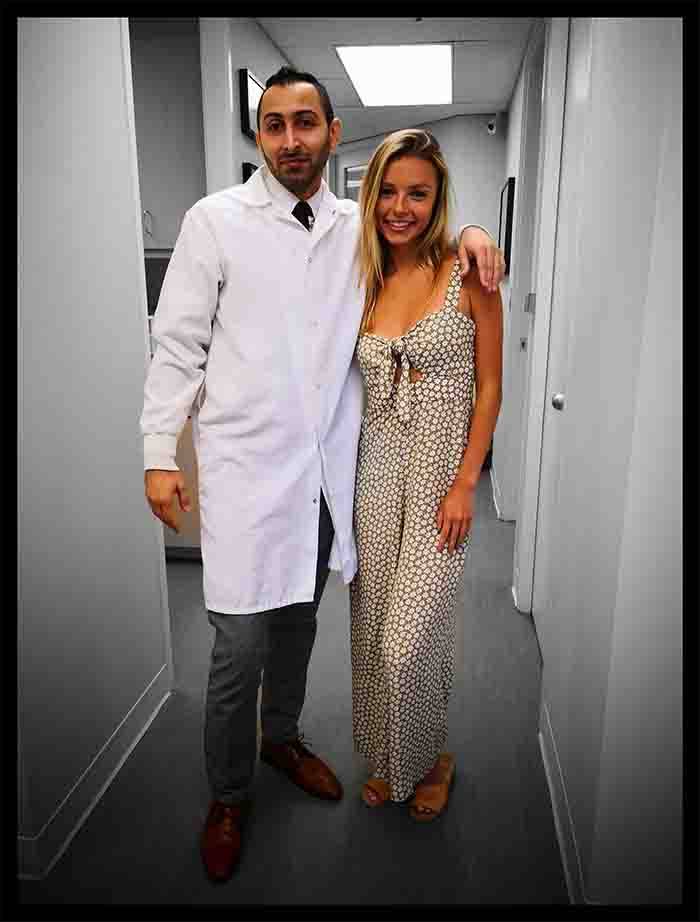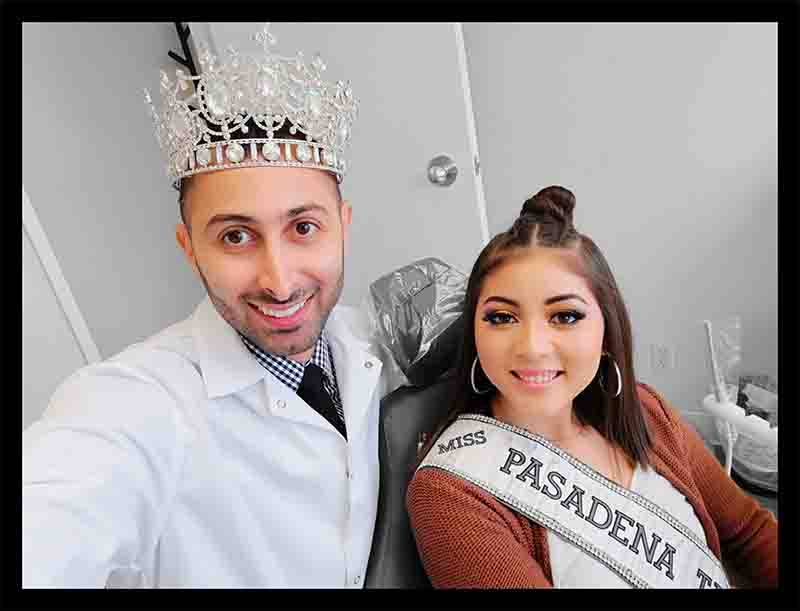 Dr.-Safaei-and-Miss-California-2
Dr.-Safaei-and-LA-Clippers
Dr.-Safaei-and-Miss-California-3
Dr.-Safaei-and-Miss-California
Dr.-Safaei-and-Olympic-Skateboarder-Zion-Wright
Dr.-Safaei-and-Miss-Pasadena

Dr. Safaei
Dr. Safaei grew up in Southern California and obtained his undergraduate degree with honors in 3 years from the exclusive University of Southern California. USC. His loyalty kept him at USC to finish his Doctorate of Dental Surgery where he graduated at the top of his class. During his tenure, he excelled at Oral Surgery and Esthetics where upon graduation he was hand selected by the faculty to receive the top award sponsored by the American Association of Oral and Maxillofacial Surgeons. He was mentored by some of the best in dentistry in Cosmetics and Oral Surgery such as Dr. Magne. After receiving his degree, Dr. Safaei practiced in Beverly Hills, Pasadena, Los Angeles, Bakersfield, and surrounding areas eventually finding his niche in Bakersfield and laid roots at his own office at SDDS Dental.
Dr. Safaei continues to better himself understanding that being the best is continuum of learning. He attends dozens of hours of Continuing Education to keep him ahead of his peers and allow him to personalize his treatment plans for his patients. He expanded his grasp on general dentistry to include implants, veeners/lumineers, invisalign (invisble braces), sedation (for the fearful patient), esthetic crowns and fillings, and much more.
Many regard Dr. Safaei as Bakersfield's best dentist! His depth of knowledge along with his experience has a profound effect on his patients. He provides personalized care from the moment you meet him and he performs all aspects of dentistry and focuses on Cosmetics and Implant Dentistry. He has excelled in his expertise as displayed by the trust his prominent patients have put in his hands. He has treated Beauty Pageant winners and contestants, Olympians, and Celebrities.
Dr. Safaei's infuses his artistry in his profession with every case. His passion for photography is on display at our office with his photographs on the walls and the monitors in each room. His eye for detail developed in photography has trained him to identify details in his dentistry as well. This is where artistry truly meets dentistry. Where Dr. Safaei can dictate how a smile should be designed for streamlined and natural esthetics obtaining some of the best results possible.
In his free time Dr. Safaei enjoys spending time with his friends and family and frequently visits LA to spend quality time with his family. He enjoys cars and driving is a big part of his DNA. Nature and hiking are also important in his life and grounds him. He enjoys photography and his stills can be viewed in his office at SDDS Dental.
Office Hours
We are closed for the weekends. We are open late in order to accommodate.
Monday 8 am – 5 pm
Tuesday 10 am – 7 pm
Wednesday 10 am – 7 pm
Thursday 8 am – 5 pm
Friday 8 am – 5 pm
Dr. Safaei is a proud member of
ICOI: International Congress of Oral Implantologists
AAID: American Academy of Implant Dentistry
ADA: American Dental Association
CDA: California Dental Association
KCDS: Kern County Dental Society
LADS: Los Angeles Dental Society
USCAA: USC Alumni Association