SDDS Dental is able to perform the surgical and restorative phases of simple and complex cases. No need to see multiple dentists.
Each case is unique and before we can accurately quote you on your implants, a consultation is needed to evaluate your case.
A single tooth implant is an option to replace the site for a missing or extracted tooth. It is a long-term permanent solution to missing teeth and can help you gain back esthetics and function.
Phases of A Single Tooth Implant Crown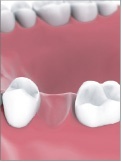 The site of the missing tooth is evaluated to verify that proper bone and space is available to place an implant.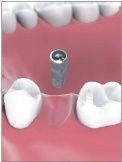 An Implant is placed under the gums as an artificial root.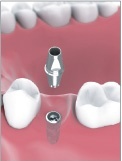 After some time for healing, an abutment is placed to support the crown. Healing times will vary.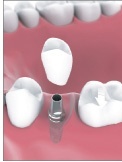 A custom crown is fabricated to match the implant, abutment, and the space.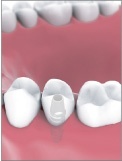 The crown is permenantly placed on the abutment.